The treasure we own - An international perspective on wellbeing tourism in South Ostrobothnia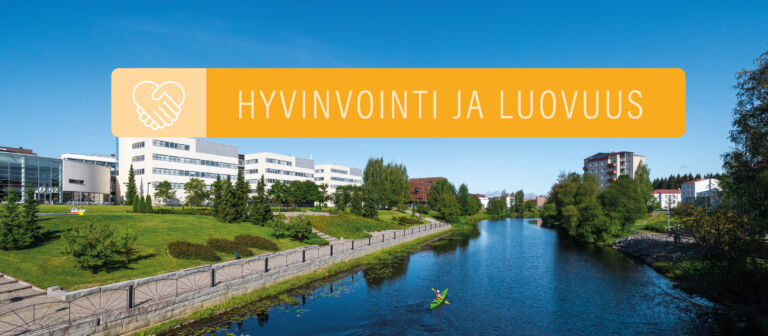 My late father once told me a story about an old widow whose son had moved to the United States for a better living. Years passed, but the widow continued to live the same poor life. One day, a neighbour gave in to her curiosity and asked what had happened to son across the ocean. There had been no financial success, but the boy had kept in touch by letter and, for lack of anything better, had sent his mother old scraps of paper. The scraps of paper turned out to be genuine American dollars, which had accumulated quite a sum over the years.
This story came to mind when the Wellbeing from Nature project hosted a group of 17 visitors from the project's partner countries Ireland and Malta. The weather was favourable, and the South Ostrobothnia looked its best. The visitors had hoped to see a Finnish forest, and that is what they were offered. At the end of the visit, the guests seemed to realise that their wish had been easy to fulfil, as it is almost impossible to avoid the forest in Finland.
Sometimes it is difficult to give everyday things the value they deserve. It can be hard to understand what is so wonderful about a forest that starts in your own backyard, or that you can enjoy a blueberry and lingonberry harvest with little effort in a nearby forest where ownership is irrelevant. That's why we sometimes need a neighbour's eyes and experience to understand what treasures lie in the cupboard or backyard.
Visit highlights
One of the highlights of the visit organised by the project was spending a night outdoors. Some slept in the Latukammi hut in the Kyrkösvuori forest and others in a hammock in the trees. There, by the glow of a campfire, tasting pancakes, listening to the comments of visitors, and observing the appearance of guests, the eyes of even the most hardened forest dweller were opened to the enormous potential that, in terms of wellness tourism, lies right next door. As one guest said, now we just need to find the right way to market this treasure!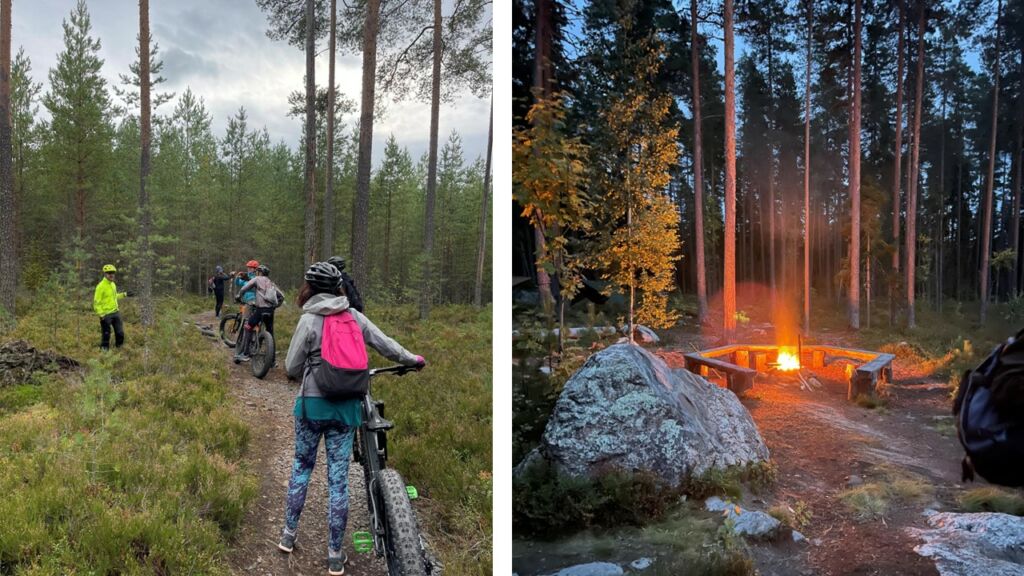 Study visits
The Wellbeing from Nature project has organised study visits to Donegal (Inishowe) in Ireland and Gozo in Malta in spring 2022, with entrepreneurs interested in wellbeing tourism and green care activities from the regions of Liiveri, Aisapari and Kuudestaan Leader Groups. The study trips have provided new entrepreneurs ideas for organising wellbeing tourism activities and developing their services. The study visits have also provided valuable feedback to the entrepreneurs in the South Ostrobothnia region to improve their capacity to welcome international tourists.

The feedback and ideas gathered from all three study visits will be useful for all entrepreneurs interested in wellness tourism and  internationalisation. The study trips have already given entrepreneurs many new ideas for developing their own activities. The study visits have given entrepreneurs the opportunity to observe their own activities from a distance, helping them to see the leads for improvement, but also things that are already at a good or even excellent level.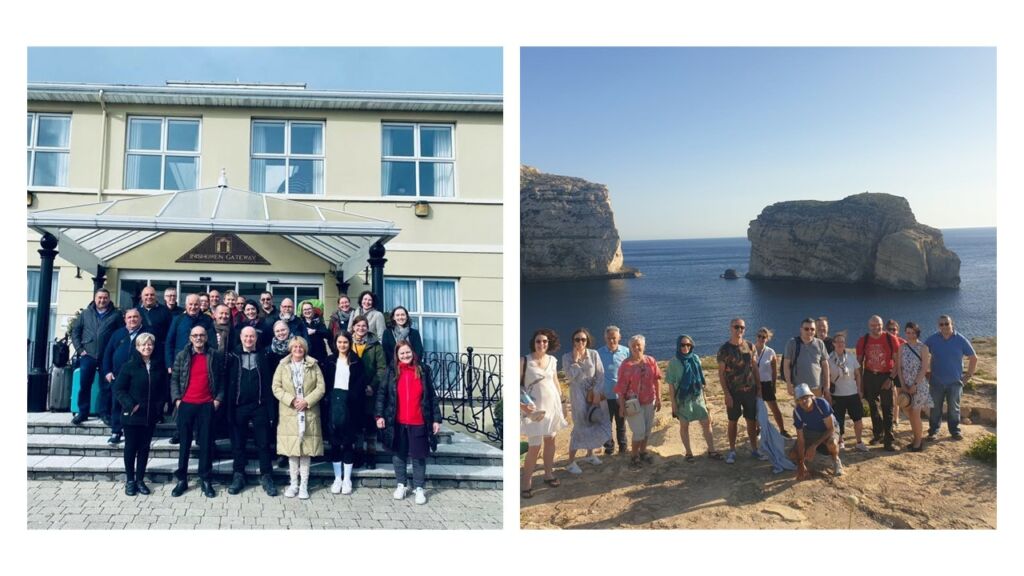 Picture 3. Study visits to Ireland (left) and Gozo, Malta (right) (photo: SeAMK).
Wellbeing from nature project in a nutshell
Main theme of the project is knowledge exchange in Green Care and nature induced well-being. Beneficiaries of this operation are local actors in each participating country (micro entrepreneurs) working or aiming to work in the field of Green Care and nature induced well-being.
This project will help to find new ways to utilize forests and other nature areas for supporting wellness and tourism and to demonstrate measurement tools of wellness actions. Transnational actions of the project offer possibilities to search for various business models, networking models – how micro entrepreneurs can organize their activities partly as a group, digital marketing through for example national and transnational workshops and benchmarking in Finland, Ireland, and Malta. The project provides an opportunity to learn about different approaches and offerings, as well as a direct dialogue with stakeholders in the same sector in the partner countries through national and international seminars and workshops. In addition, a study visit to each participating country will be organised during the project and a study visit from each country will be reciprocated, if the interest situation allows.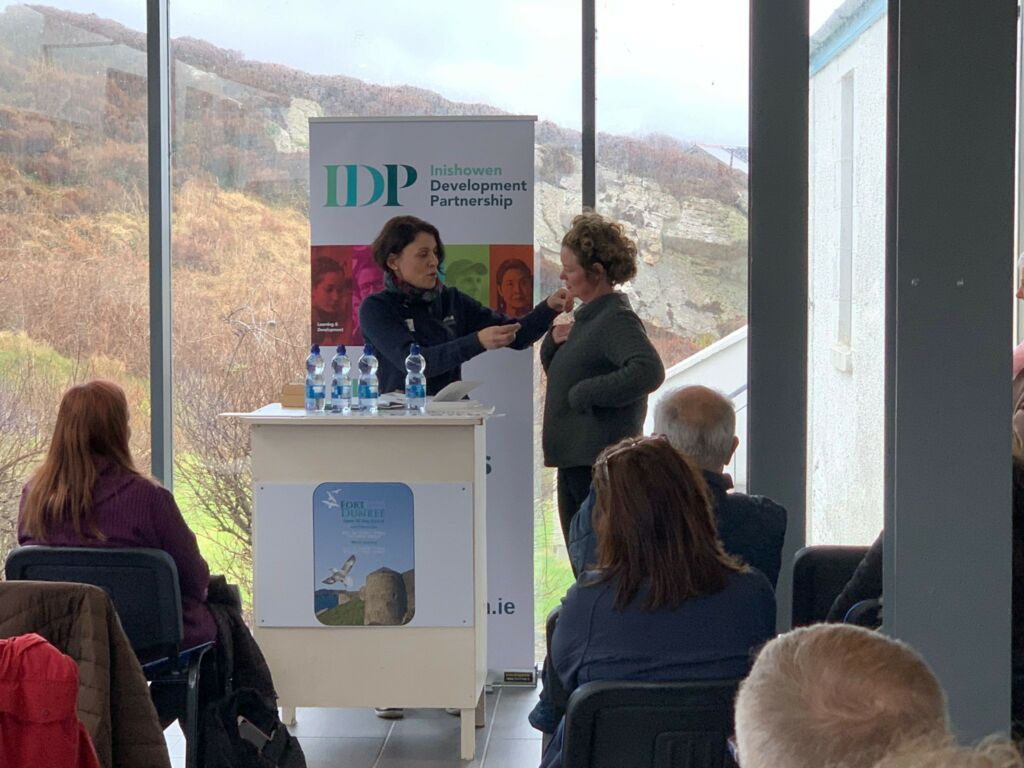 SeAMK is the lead partner for this international Leader project. From Ireland, the project involves Inishowen Developmetn Pertners (IDP) and from Malta, the Gozo Action Group Foundation (GAGF). IDP and GAGF correspond to the Finnish Leader groups.
Anna Rauha is the project manager of the project. Salla Kettunen, and Arttu Mustajärvi, are also involved in the project from SeAMK.
The main funders of the project are Leader groups Liiveri ry, Kuudestaan ry and Leader Suupohja / ELY. The project has also received private funding from the Kuortaneen Säästöpankkisäätiö and Töysän Säästöpankkisäätiö.
Anna Rauha
Project Manager, Wellbeing from Nature Project
SeAMK
Project website Well-being from Nature – SeAMK Projects
You can also follow us on Facebook (mostly in Finnish)