Article review: Brand personality of top universities – warm and friendly communities creating competence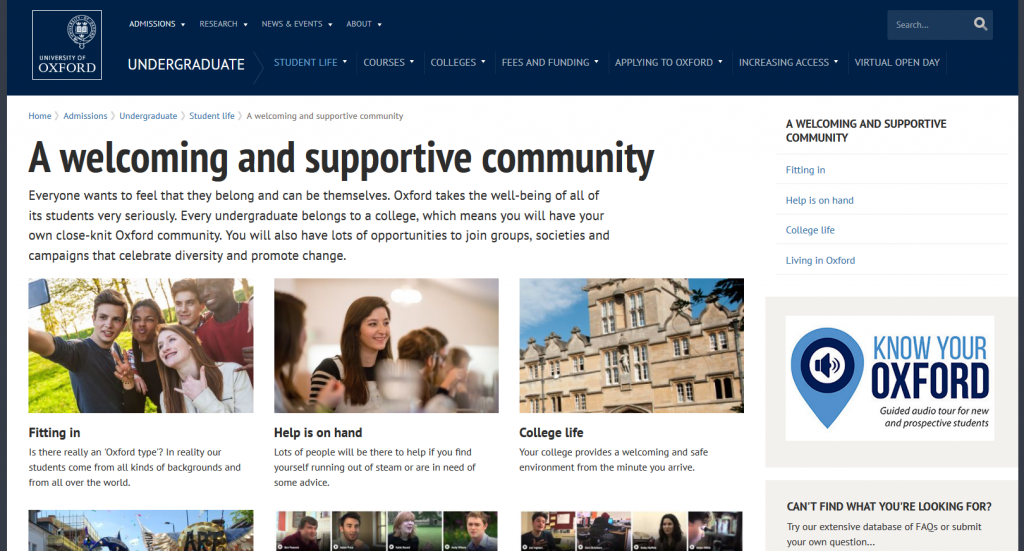 The reviewed article:
Richard Rutter, R., Lettice, F. & Nadeau, J. 2017. Brand personality in higher education: anthropomorphized university marketing communications, Journal of Marketing for Higher Education, 27:1, 19-39, DOI: 10.1080/08841241.2016.1213346
I recently found an interesting article for my work in communication and marketing team in Seinäjoki University of Applied Sciences. The competition for good students is fierce around the world and naturally we are looking for ways to differentiate ourselves from other universities. Benchmarking others has shown that it should be simple: It seems like all the higher education institutions have the same brand personality. The article by Richar Rutter, Fiona Lettice and John Nadau reveals a bit more information behind this phenomena.
The article is based on the research on the brand personality of ten top English university brands. According to the authors, students have high and even growing expectations for education that is seen as a lucrative investment in the future. From the perspective of higher education institutions, competition for students is fierce, but differentiation is difficult because activities are regulated, and higher education institutions offer much the same degree training. It is understandable consumers can often find the process of choice confusing, especially in an environment of increased competition, decreased differentiation, and increased complexity of information (see for example Walsh & Mitchell, 2010).
Analysing language and context
The authors highlight the importance of brand building and the potential of a brand personality to attract students. To describe the research framework, they cite many of the most significant sources on brand management and brand communication such as J. Aaker, S. Godin, and M. Beverland. As the authors say, "the study of brand personality in the communications of HEIs necessitates the review of existing literature on the notion of brand personality and communication in the sector". Through their own research, the authors aim to explore the brand personality communicated by higher education institutions and to describe how higher education institutions are forming their brand personality through the language and context.
Rutter, Lettice and Nadau (2017) analyzed and compared the brand personalities of ten UK universities, as communicated within their prospectuses. Method is rather unique. They state, "there has been little research to investigate what a prospectus is communicating in terms of a university's brand and brand personality". A quantitative content analysis was used to count the frequency of brand personality words used. Then data were analyzed using multiple correspondence analysis to find the relationship between each university's brand personality and the five dimensions in Opoku's (2006) brand personality dictionary. Third, a qualitative analysis of the words and their context was used to explore a HEI's position. The authors also considered the reliability issues caused by limitations in the methodology and "steps were taken to reduce bias". The careful consideration of limitations and sensible self-evaluation through the article highlighted its objectivity and reliability.
It's all about sincerity
Rutter, Lettice and Nadau (2017) say that one of the key findings in their study is that "Sincerity is common and strongly communicated by all of the universities, representing a core brand personality dimension for the higher education sector". This means expressions such as 'warm', 'friendly', 'down-to-earth', 'community' to create welcoming and homelike atmosphere. They also point out that most universities did not have singular brand personalities and were close to two or more brand personality dimensions used: sophistication, ruggedness, excitement and competence. The findings also suggest that competence is communicated more likely by a younger university than their longer established competitors.
The authors are, after all, quite cautious about drawing conclusions. They seem to be content with the results that brand personality can be identified within the text of traditional marketing media. The findings on universities' brand personality dimensions are well in line with my own experiences: higher education is about getting competence, experiences, and important relationships in special years of your life. And that is something universities want to communicate. As a notable implication of theory they suggest that underlying dimension of sincerity "is a measure of brand trust" and relates highly to trust in in the communications.
Tuomas Rauhala
Communication Specialist
SeAMK – Seinäjoki University of Applied Sciences
Other references
Opoku, R. 2006. Towards a methodological design for evaluating online brand positioning. Luleå: Industrial Marketing and e-Commerce Research Group, Luleå University of Technology.
Walsh, G., & Mitchell, V.-W. 2010. The effect of consumer confusion proneness on word of mouth, trust, and customer satisfaction. European Journal of Marketing, 44(6), 838–859.